Seasonal Special
30% Discount on Lodging, Sunday-Thursday, November through April (excluding some holidays)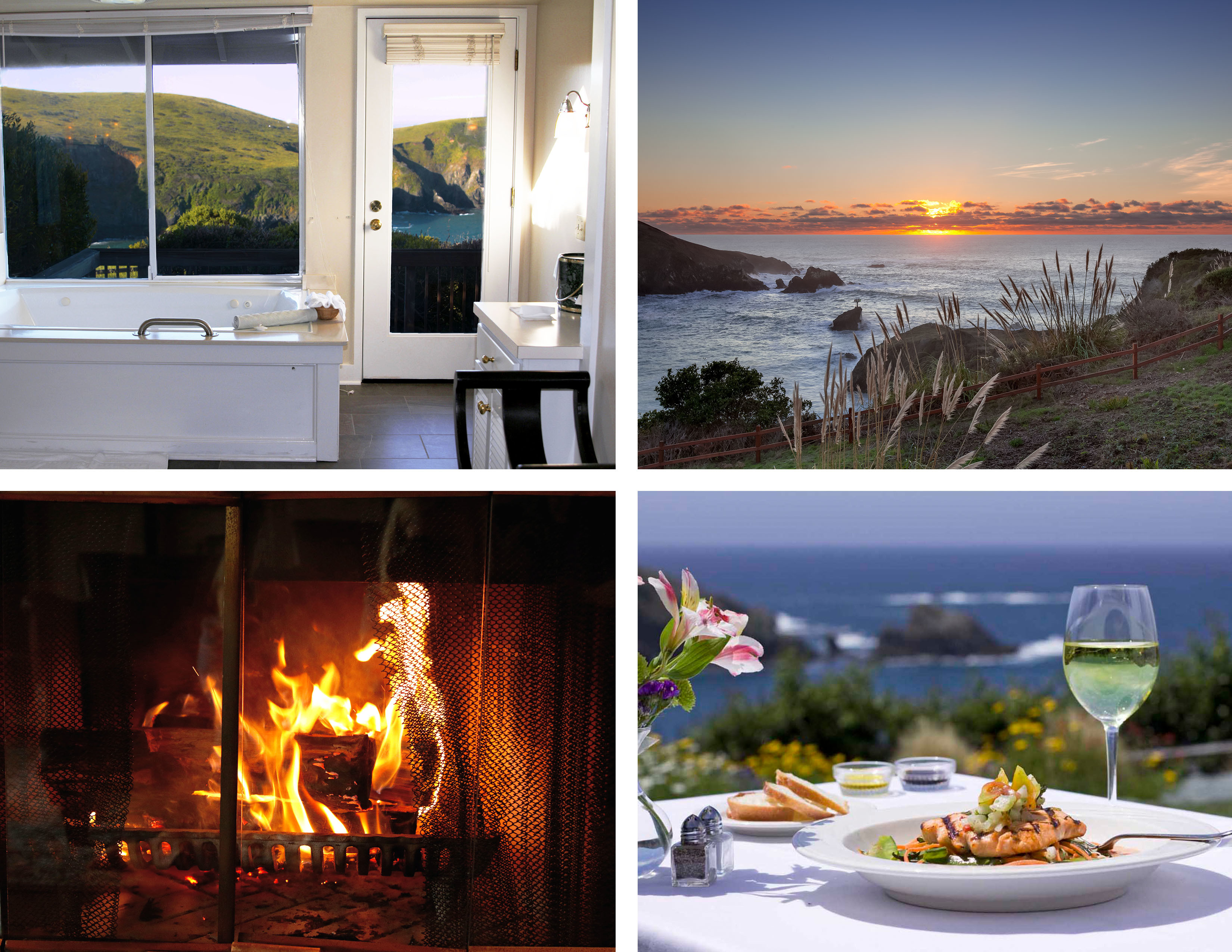 Details
No code needed
Starts November 1st and ends May 1st
Sunday through Thursday
Excluding Certain Holidays
Friday and Saturday regular rates
"Good places on the North Coast are hard to come by. Everything about the Albion River Inn is wonderful! The food is really tasty, cocktails are perfect, view is gorgeous & ambiance is amazing." ~Guest Review
"This is the best place ever! We made our next visit reservations when we checked out. Room was perfect, food was beyond 5 stars, and the staff was wonderful. Can't say enough good things about this lovely place." ~Guest Review
Romantic Touches

Chocolate Dipped Strawberries
Add an extra touch of sweetness with an order of decadent chocolate dipped strawberries made fresh by our staff at the restaurant.
Bottle Of Local Sparkling Wine or Champagne
Whether you are celebrating a romantic getaway or a special event, nothing sets the mood like a bottle of sparkling wine or champagne.
Take-Away Fruit and Cheese Picnic Basket
There are so many beautiful, private spots in the surrounding area where you and your partner can set up a fruit and cheese picnic and enjoy a sunny afternoon.
Details
Fruit and Cheese Picnic Basket Includes:
assortment of gourmet cheeses
assortment of seasonal fruits
cutting board and cutlery
mixed olives
please note that contents of baskets are subject to change
Chocolate Dipped Strawberries
1/2 dozen $16.50
1 dozen $32.00
Bottle of Champagne
please contact us at 707-937-1919 to have a bottle of champagne placed in your room before arrival
Fresh Flowers
Our local florist, Rosa, is passionate about what she does and is known for creating the most beautiful bouquets in the Mendocino area. Surprise your loved one with fresh flowers brought directly to your room before your arrival.

Red Roses
This beautifully arranged bouquet of long stem roses with filler and green aways says "I love you"
Large Mixed Bouquet
This beautiful bouquet has an array of colors and textures, containing lilies, roses, snapdragons and other seasonal flowers. A great fit for any occasion.
Medium Mixed Bouquet
Truly a beautiful bouquet containing assorted seasonal flowers arranged in a simple glass vase. The perfect gift.
Please note: Flowers in arrangements may vary depending on what is seasonally available.
Call 707-937-1919 to place an order.
Details
Bouquet of Roses: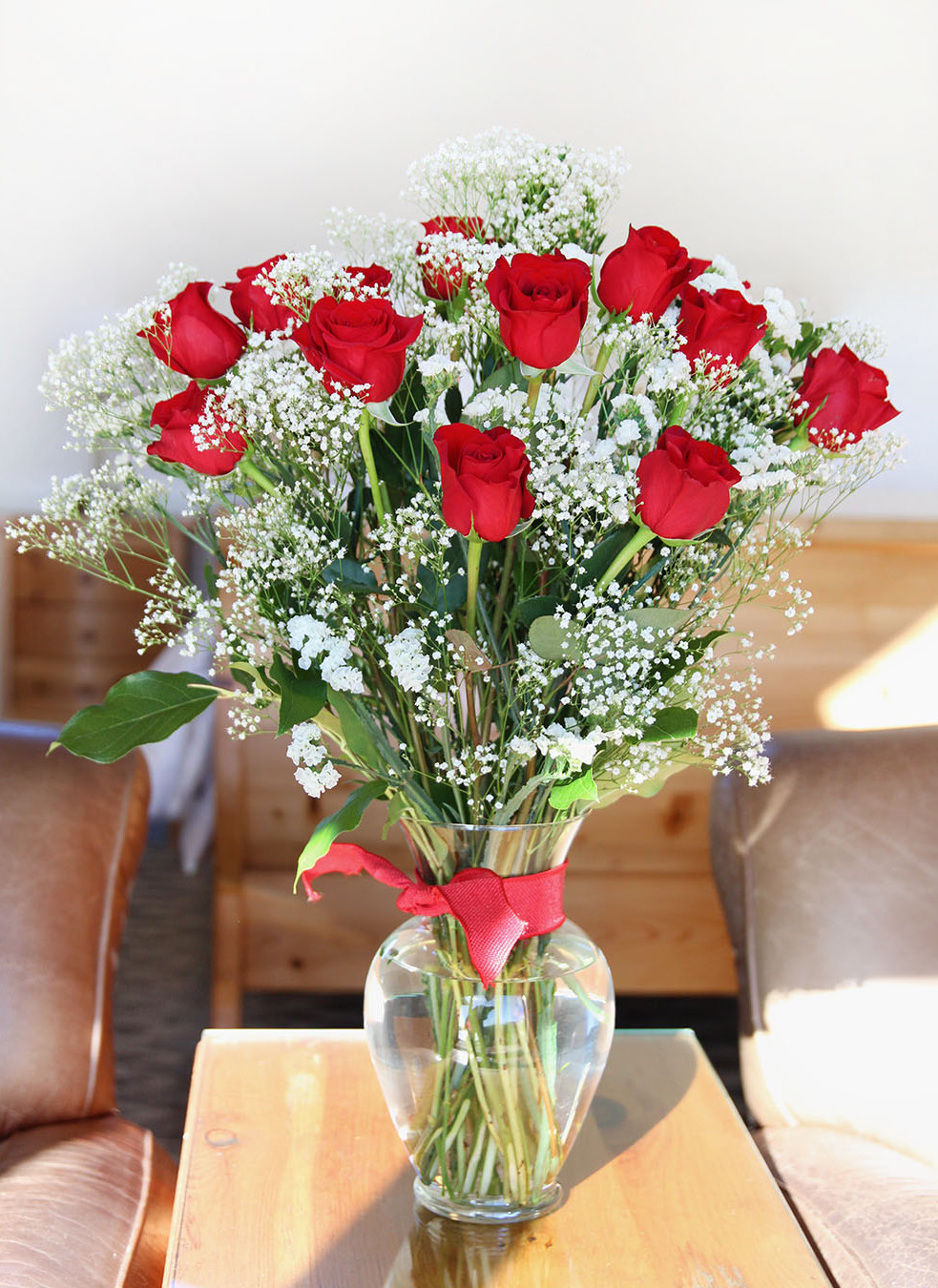 1/2 Dozen Roses $50.00 + tax
1 Dozen Roses $75.00 + tax
Bouquet of Fresh Flowers: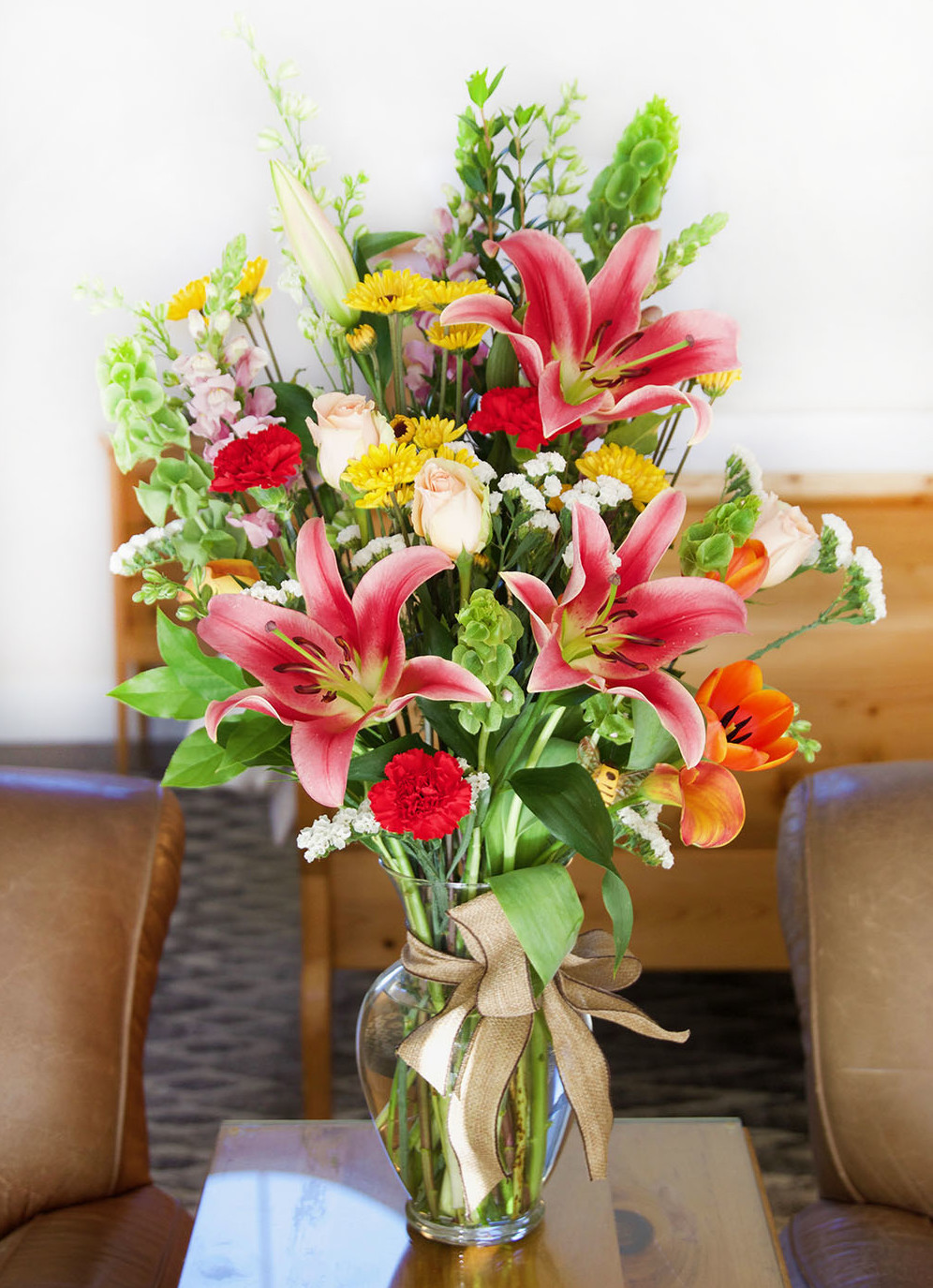 Large Bouquet $75.00 plus tax
Medium Bouquet $50.00 plus tax
Call 707-937-1919 to place an order!
In-Room Massage
With a genuine desire to meet your individual needs, our local massage therapists can offer a fabulous in-room massage.

Single or Couples Massages
Each of our practitioners is an experienced, skillful and fully certified therapist who will listen and respond to your particular treatment preferences to best ensure you enjoy and fully benefit from your massage.
Sessions are either 75 or 90 minutes long, Swedish or Deep Tissue, and can be given individually or in tandem for couples with two tables along side each other.
Please call 707-937-1919 to make reservations.
Note: Please give as much notice as possible if you are interested in an in-room massage as our massage therapists are often very busy and the more notice they have, the better. Thank you.
Details
75 Minute Swedish Massage - $115.00 (per person)
75 Minute Deep Tissue Massage - $140.00 (per person)
90 Minute Swedish Massage - $125.00 (per person)
90 Minute Deep Tissue Massage - $155.00 (per person)