Mendocino County is one of the most beautiful places on Earth, with its breathtaking coastline and rich and diverse landscape. The history of the Village of Mendocino starts hundreds of years ago when the Russian and Wel Rivers and other watercourses, valleys and coastal areas provided the perfect habitat for Native American groups to thrive. It was because of the local Pomo Indians that the adventurous Jerome Ford, an agent for business man, Henry Meiggs, almost came in vain to Mendocino County. Read on to learn why…
Ford was looking to salvage the precious cargo from a coastal ship-wreck, the Frolic, that sank in 1850 at Point Cabrillo. Jerome Ford was disappointed because the Native Americans had already removed all salvageable merchandise from the wrecked ship. However, he did not come in vain, being a savvy lumberman, he immediately recognized a far greater treasure – vast reserves of redwood needed to support the roaring Gold Rush economy.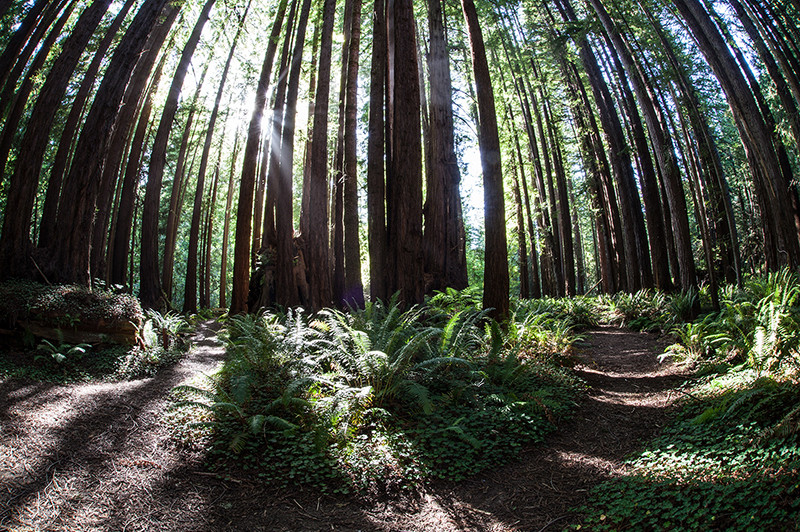 With his business partner Henry Meiggs, Ford brought a sawmill from the East Coast by ship – all the way to Mendocino County. It was the beginning of what was to be a successful timber industry. During its 50 year run, the mill produced most of the cut wood to build the City of San Francisco and then to re-build it again after the Great Earthquake and fires of 1906.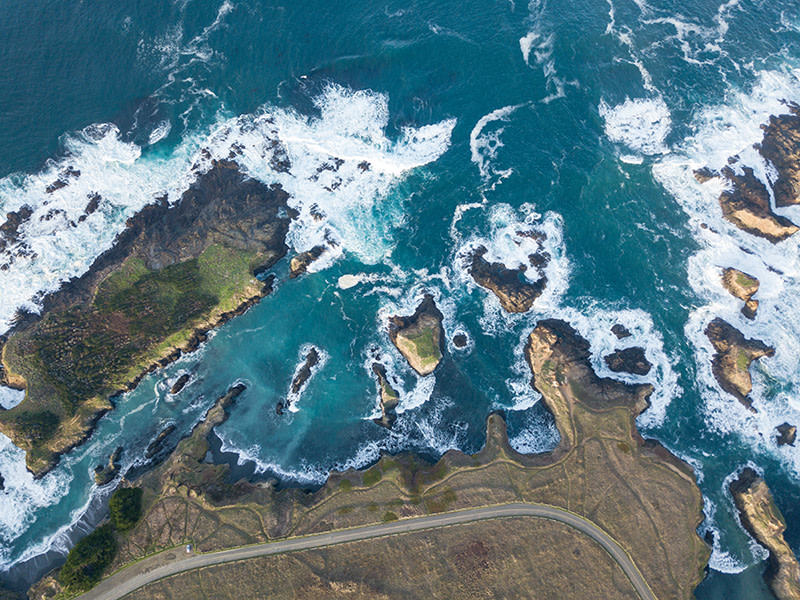 Because Ford and Meiggs started their lumber company here during the 1850's, this area (not really a town yet) was called Meiggsville after entrepreneur Henry Meigg. There are numerous artifacts from that time still to be found
today at the Historic Ford House Museum.
The Meiggsville name, however, was not in circulation for long. We find in early directories that the town name was changed to Big River Township or just "Big River". We don't know when and why exactly the name was changed to "Mendocino City" . The "City" part (to differentiate the Town from the County) was eventually dropped because the name was too long for a Post Office rubber stamp.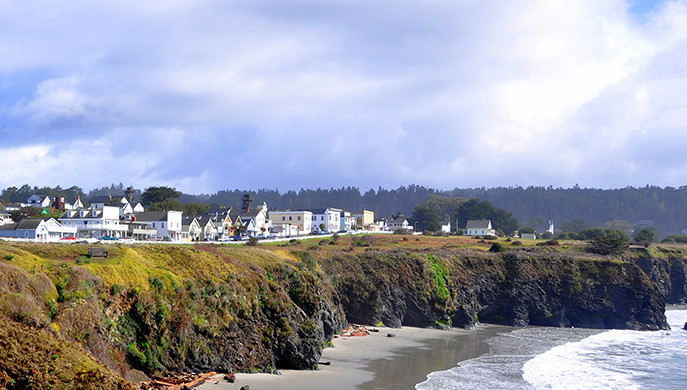 Mendocino County was one of the original counties of California, created in 1850 at the time of statehood. Until 1859, it did not have a separate government. Prior to that, due to an initially minor white American population, it used to be under the administration of Sonoma County .The area became more and more sought after by early settlers. Not only did they have limitless supplies of ready-cut timber to build their homesteads – the settlers could also benefit from the vast water supplies from nearby creeks and rivers. They were even able to pipe fresh water to their houses by constructing windmills that caught the coastal breezes. If you want to learn more about the water-towers that are left over from the former windmills – visit the Kelley House Museum.
Next to unique towers, we can enjoy the well-preserved homes of early settlers in the streets of our village – adorned with beautiful details reminding us of the architecture of Maine's grand Victorians and charming cottages. Mendocino is the only town on the California Coast that is designated as an Historical Landmark. Many of our Residents and Inn keepers are proud to maintain the village at a high standard, respecting its antique value and attraction, while adding large selections of flowers, bushes and trees to the magnificent landscape. Given such a picturesque village, breathtaking coastline and sandy beaches – any photo taken here – could be a postcard.
Already in 1971, citizens placed Mendocino on the National Register of Historic Places which helped preserve the harmony of the streetscapes, their integrity, originality and shows the importance of our village. Among the vernacular, yet sophisticated buildings we find the Mendocino Presbyterian Church on Main Street, dedicated on July 5, 1868. It is one of the oldest continuously-used Protestant churches in California and is designated as California Historical Landmark #714.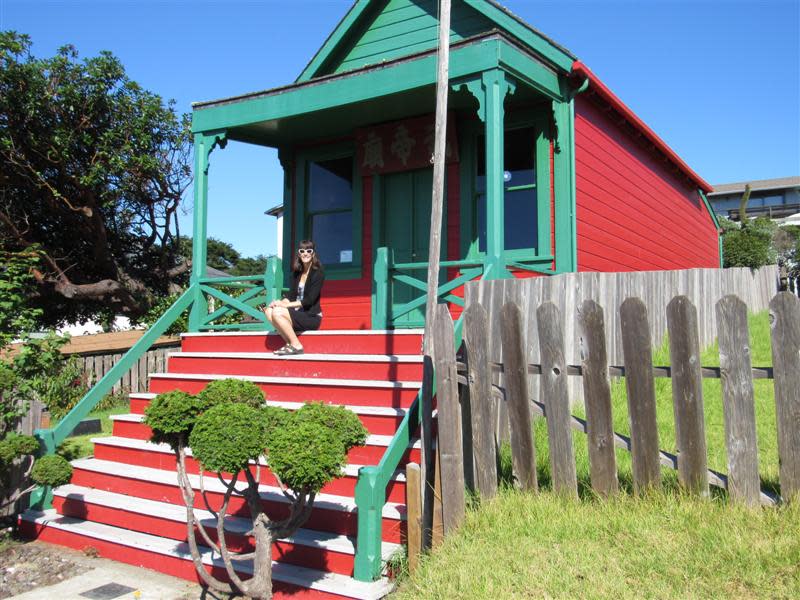 Mendocino's original settlers came from all backgrounds. Next to New Englanders, who contributed much to the
Northern East Coast type architecture, there were Portuguese from the Azores and immigrants from China. A most beautiful Taoist Temple was erected in the middle of town in 1854. Still standing in full glory, it is one of the oldest Chinese houses of worship in California: Temple of Kwan Tai – on Albion Street (historical Landmark #927) Photo Credit: Haerr Trippi'
In 1950, a hundred years after its founding, Mendocino became a big draw for artists who started the Mendocino Art Center. Because of so many creative residents, the town began a process of revitalization – overcoming the results of the economic decline during the great depression. These new cultural attractions in addition to spectacular ocean-side beauty, vibrant historic townscape, pleasing climate, and splendid agricultural offerings, caused Mendocino to rise to the top destination for nature and art lovers. Songs were written about Mendocino and it has been used many times over as a background for movies.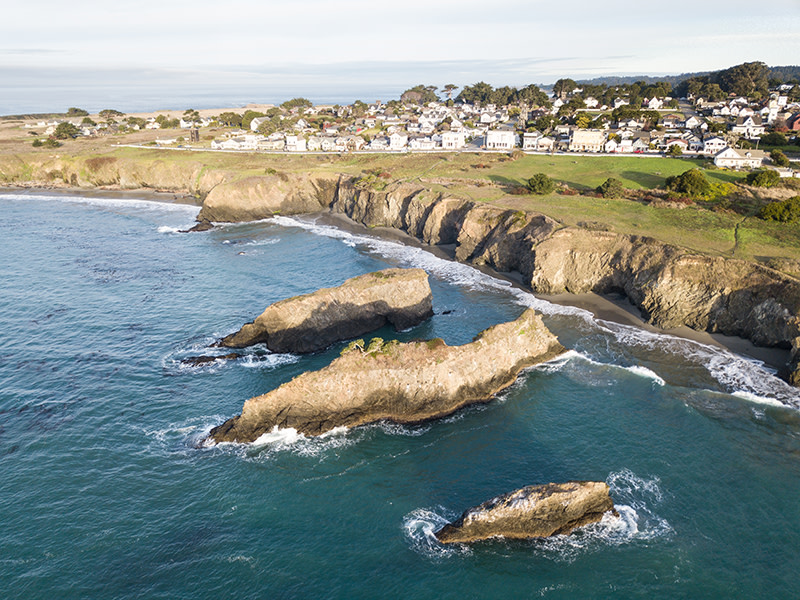 Every month, the village hosts special Festivals, organized by filmmakers, painters, craft lovers, nature fans, winemakers, farmers – you name it. We remind you of these wonderful celebrations in Albion River Inn Blog. After your daily excursions, we always welcome you to visit the Albion River Inn – to refresh, dine and relax while taking in the majesty of the Pacific Ocean. If you have not been here in a while, it is time to break your routine. Come and let yourself be swept away by nature's powerful beauty, our magical scenic village, the joy of cultural events, and the tranquility of yesteryear.
Isn't this just what you need to soothe your soul?
Until soon – the Albion River Inn.