July 27, 2019 by: Gabi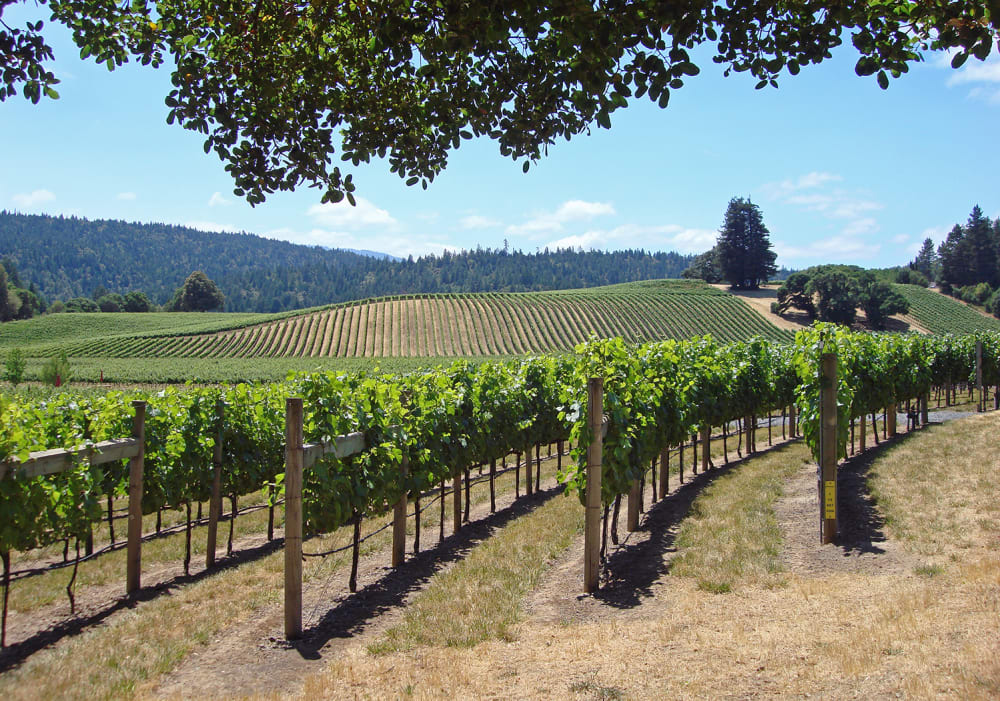 Our Top 5 Anderson Valley California Vineyards and Wineries
During your next road trip up the California Coast, come and visit Mendocino County and Anderson Valley Wine Country! You'll find world-class wines and enchanting vistas including 2500 foot high mountains, beautiful rustic beaches and the Redwoods, that haven't changed over centuries. Please read on and find out where to find our favored vineyards and what makes them so special. You rarely need an appointment and tastings are either free or very affordable. Most vineyards on our list are easy to find when driving down scenic highway 128, which is an experience in itself.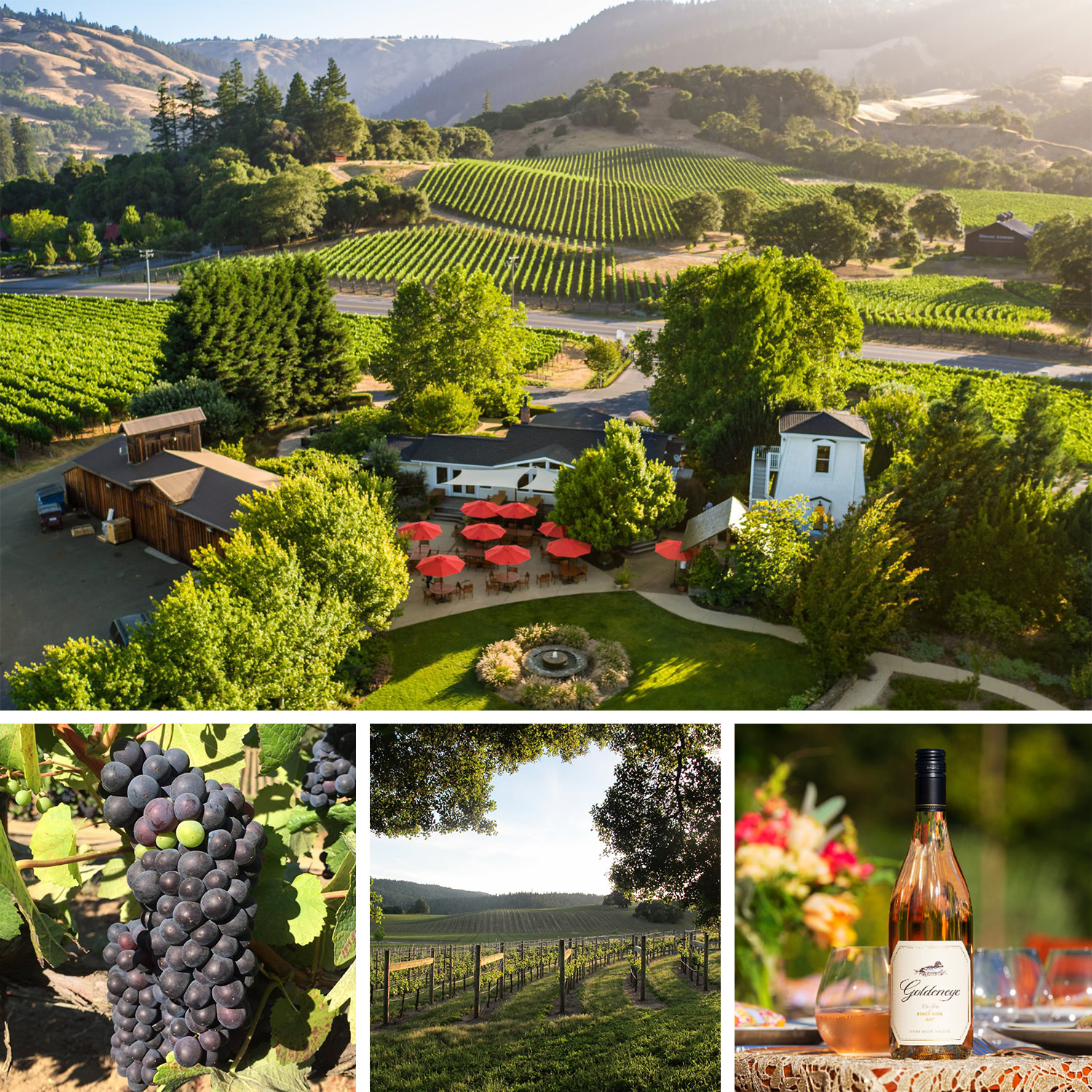 Goldeneye Winery was founded in 1996 and is a truly breathtaking property located right off of Highway 128 in the heart of Anderson Valley. Goldeneye Winery offers a variety of wine tastings starting at only $15 for a flight! If you would like an "Elevated" wine tasting experience, you can choose from a variety of options which include additions ranging from caviar to a tour of the property and delicious food pairings! Walk-ins are fine - although reservations are required for parties of six or more.
In 1990, the founders of Goldeneye Winery, Dan and Margaret Duckhorn, had a clear vision for their vineyard. They wanted to create a winery that could make a terroir-inspired expression of California Pinot Noir of equal stature to the acclaimed Merlots they had pioneered at Duckhorn Vineyards in Napa Valley. For Pinot Noir, the Duckhorns believed, the same greatness would be possible on the cool-climate edges of modern California viticulture. And they were proven right, the Goldeneye wines are absolutely stellar! This Anderson Valley location ( Photo Credit: Goldeneye Winery) is a must-see and you will not only find the wines and food extraordinary but also the staff going above and beyond. You are guaranteed a truly memorable experience.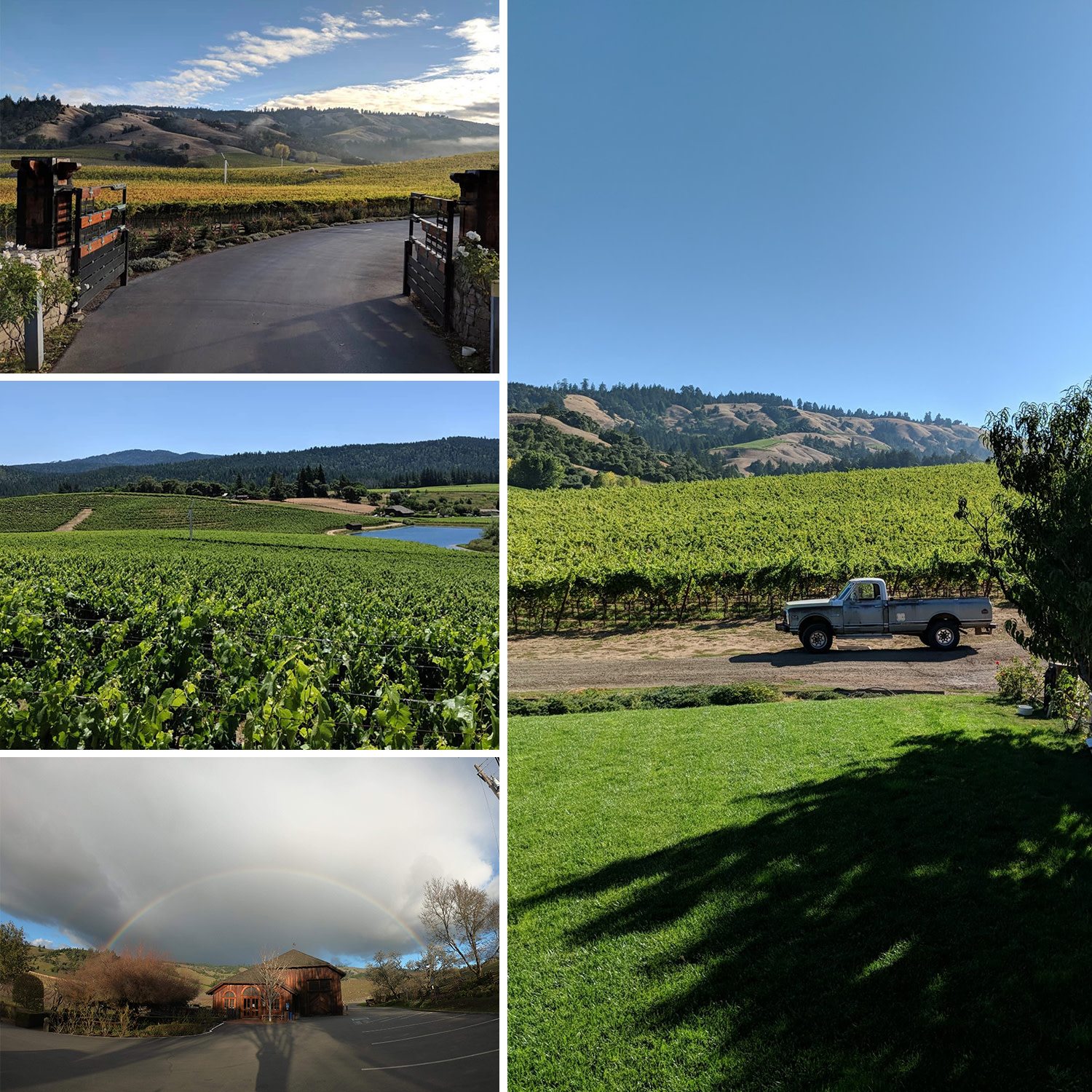 The iconic Navarro Vineyards and Winery is tucked within a small valley beneath beautiful rolling hills. The Cahn-Benett family has been growing grapes, making wine and producing non-alcoholic grape juice in coastal Mendocino since 1974. The majority of their handmade wines is sold directly out of their tasting room and through phone and web orders. During Summer, you can sit at picnic tables under grape trellises overlooking the vineyard. While tasting award winning wines, like their big-nose Gewurztraminer, or delicious unfermented grape juice, you can upgrade your tasting into a special picnic by adding Artisan cheeses to the menu and locally smoked salmon - all from the vineyard's Deli. (Photo Credit: Tyler Dailey from Navarro Vineyards)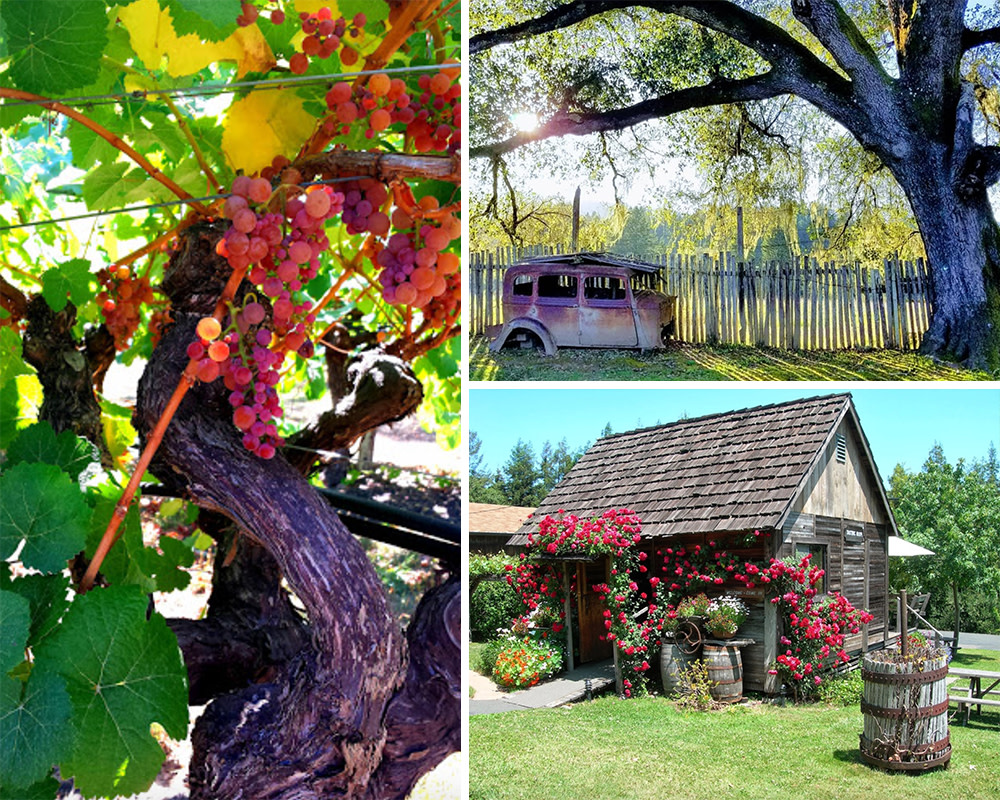 Among all the Anderson Valley wineries, Husch Vineyards is known for having some of the oldest and healthiest Pino Noir vines. The winery makes both Burgundy and California-style Pinots and also offers two different Chardonnays. These world-class wines are grown and bottled at the estate and most of them are of single varieties. You will enjoy Husch's antique redwood tasting room and feel transported back in time to its origin from 100 years ago. Creeping roses, covering the four corners of the tasting room room, complete the ambiance of old world charm. What an amazing experience, especially when they bring their forty year old award winning bottles from the wine cellar. A treasure for all wine lovers.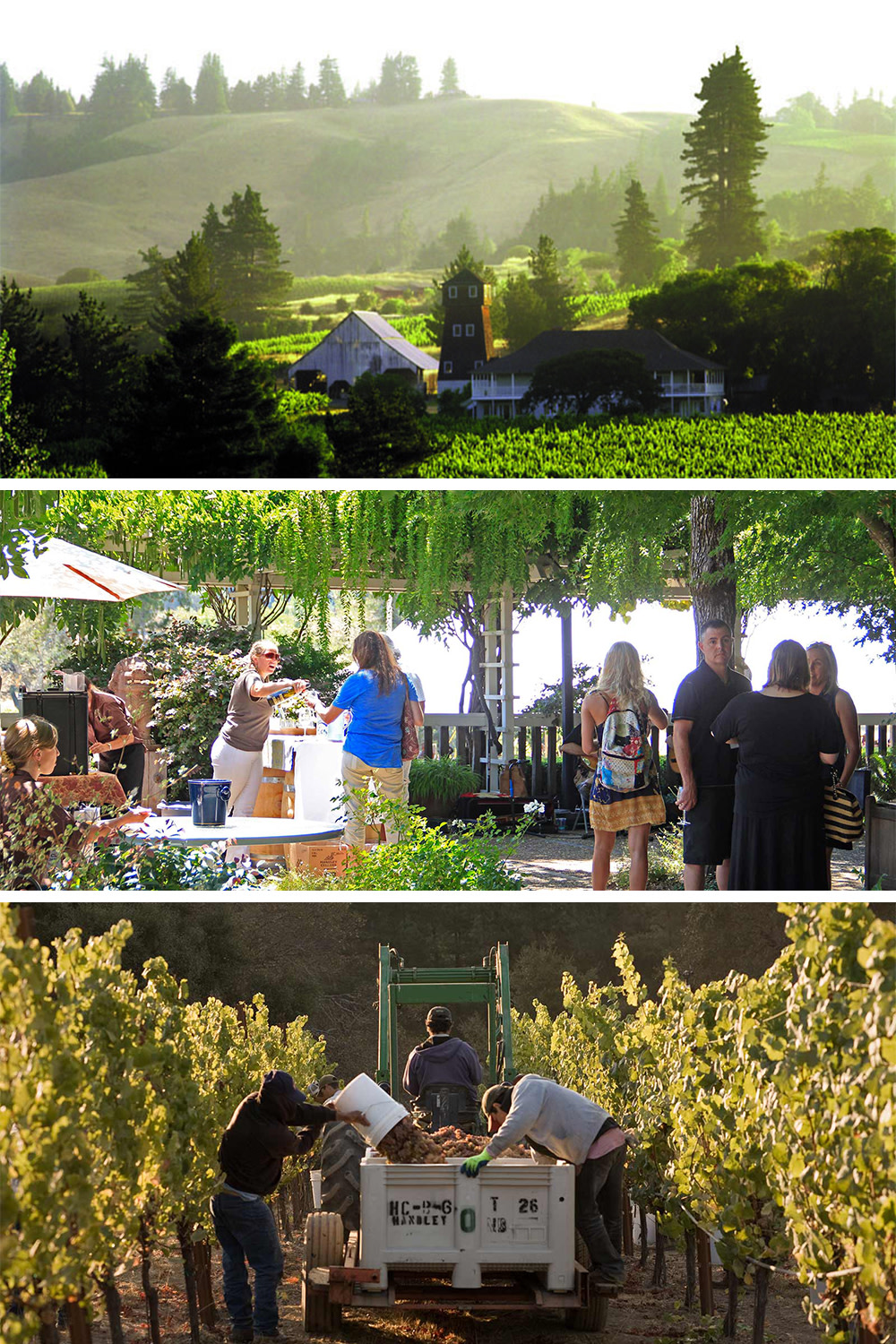 The attraction at the Handley Cellars is not only the high quality of their wines. Visitors are also drawn to this vineyard because of its large, beautiful collection of unique Eastern and African Artifacts. So if you enjoy checking out such sought-after art pieces while tasting great wines, this is the place for you. The Handley Cellars is family owned since 1982. Make an appointment for a tour and visit this most beautiful tasting room. You will enjoy their organic, responsibly farmed, estate-grown Chardonnay and Gewürztraminer along with Pinot Gris, Pinot Noir, Pinot Noir Rose and more. This environmentally conscious vineyard comes highly recommended. (Photo Credit: Handley Cellars Winery)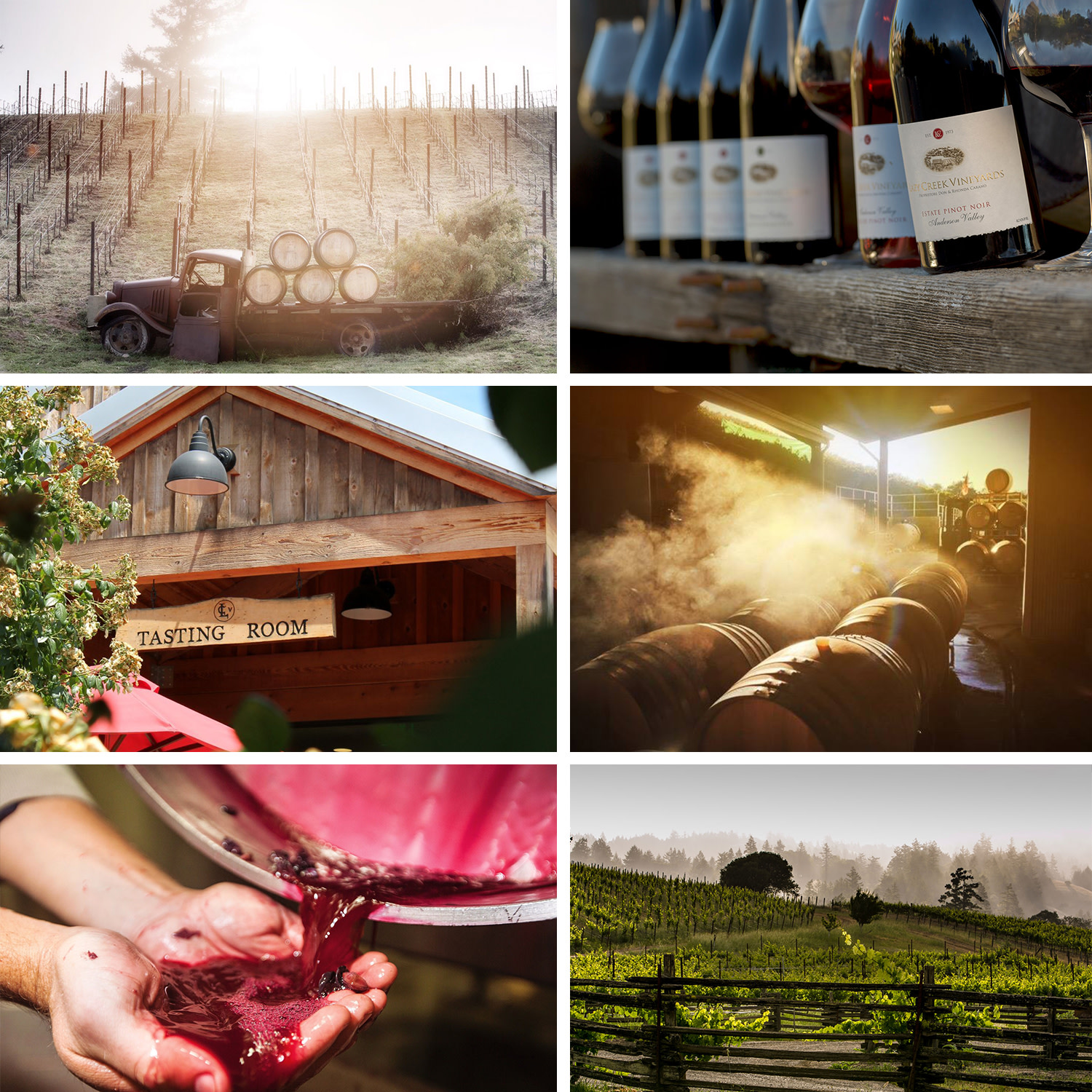 Last but not least, we like to recommend the smallest among all of the wineries in the area, the Lazy Creek Vineyards. They serve gorgeous wines that are exceptionally paired with delectable dishes. Most wines here are unfiltered and organic, lending its tasters a specific fullness and unadulterated flavor.
Among all of the Anderson Valley wineries, this is the only winery that grows Pinto Blanc. The vines of its top-selling Gewurztraminer belong to the oldest species in the U.S. No wonder Lazy Creek Vineyards' funky little tasting room (also serving as the winery's barrel room) is so popular. ( Photo Credit: Lazy Creek Vineyards)
Every year, Anderson Valley wineries and vineyards attract millions of visitors. Most wine lovers come during May-August when the grape vines are most magnificent. September to October is grape harvest time. The wineries are less crowded during the winter months of December and January.
Wine tastes good at any season - so whenever you can get away to visit the Anderson Valley wineries, we would love to see you at the Albion River Inn. For extra convenience, the finest wines of the region are also available at our the Albion River Inn Restaurant and Bar (plus our famous, grand collection of whiskeys). So, come and soothe your soul and benefit from the many levels of comfort and care that the Albion River Inn provides while you make day trips into our most beautiful wine country.
~The Albion River Inn