1. WITNESS THE MOST BEAUTIFUL SUNSETS OF THE YEAR!
During the winter months in Mendocino, we experience the most vivid orange and red sunsets – just when we need an extra pop of color in our lives. The winter atmosphere causes air along the path of the ray of sunlight to be dryer and cleaner, creating dramatically, brighter and bolder colors to behold. To top it off, it gets dark earlier so you can enjoy watching the sunset while sipping on a drink at the Albion River Inn restaurant bar during Happy Hour – every evening from 5-6 PM. Sounds pretty magical doesn't it?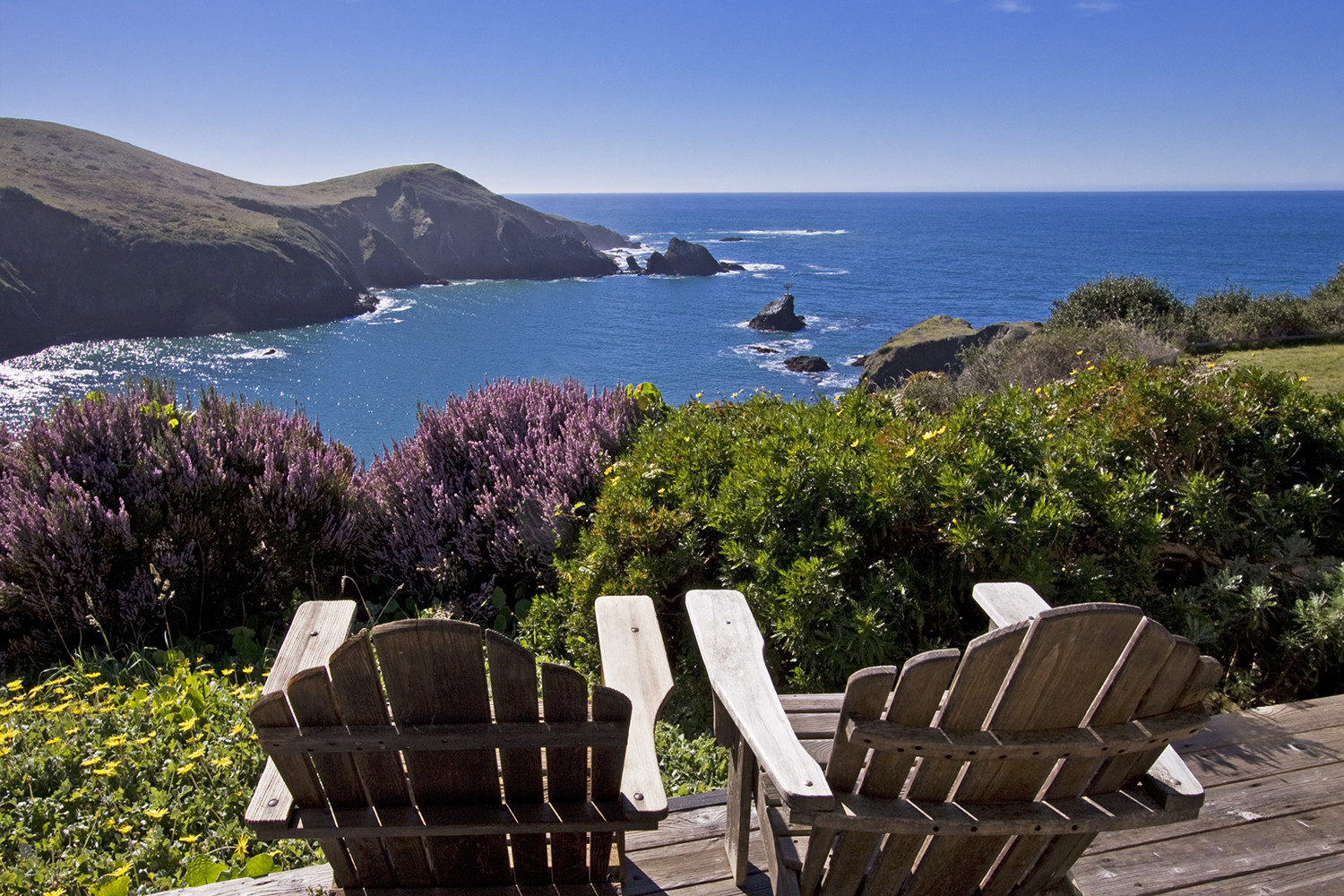 2. CLEAR AND SUNNY SKIES – STUNNING VIEWS!
Believe it or not, winters in Mendocino have more clear and sunny days than not. This means it can be quite warm! It's often possible to wear a T-Shirt and hang out at a Mendocino beach where you'll forget that it's Winter time at all. Clear skies also mean better views of the breathtaking scenery – especially the ocean view from your room at the Albion River Inn. Be sure to bring layers because it can get brisk as well. Spending time at the ocean and close to nature is always great.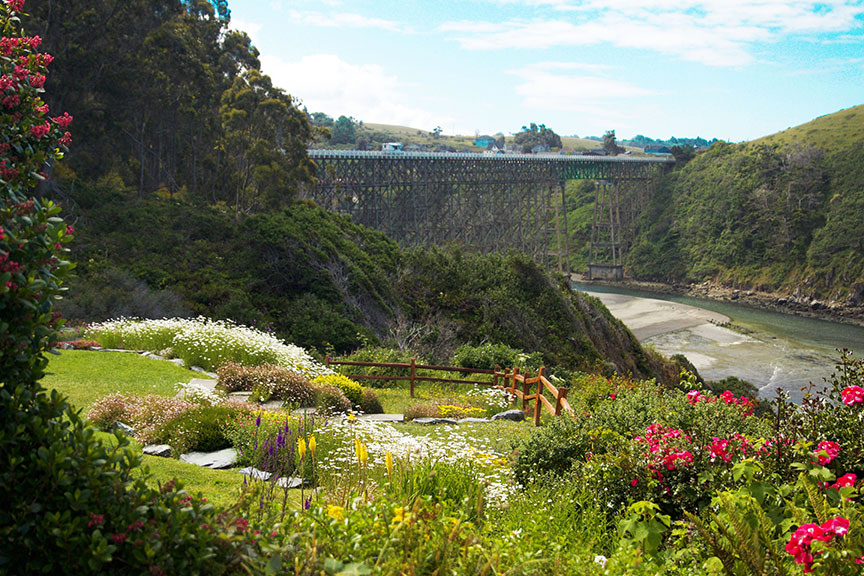 3. WINTER IN MENDOCINO IS THE MOST GREEN
During the winters months in Mendocino we get some needed rain (usually it rains and then the sun comes out for the rest of the day). The good thing about some extra rain, is that the grass is green and the foliage is luscious and full of life. The surrounding forests are vibrant and the rivers are flowing full to the brim! A recent study by the National Academy of Sciences found that a ninety-minute walk in nature (on sunny and especially on rainy days) slows our worried, troublesome thoughts about ourselves and our lives. Even better, it reduces the neural activity in parts of the brain linked to mental illness. On the other hand, if you spend your time walking down city sidewalks, don't expect much. So come to Mendocino! If you love nature and all things green, this is a great time of year to unwind while exploring the magnificent surrounding area.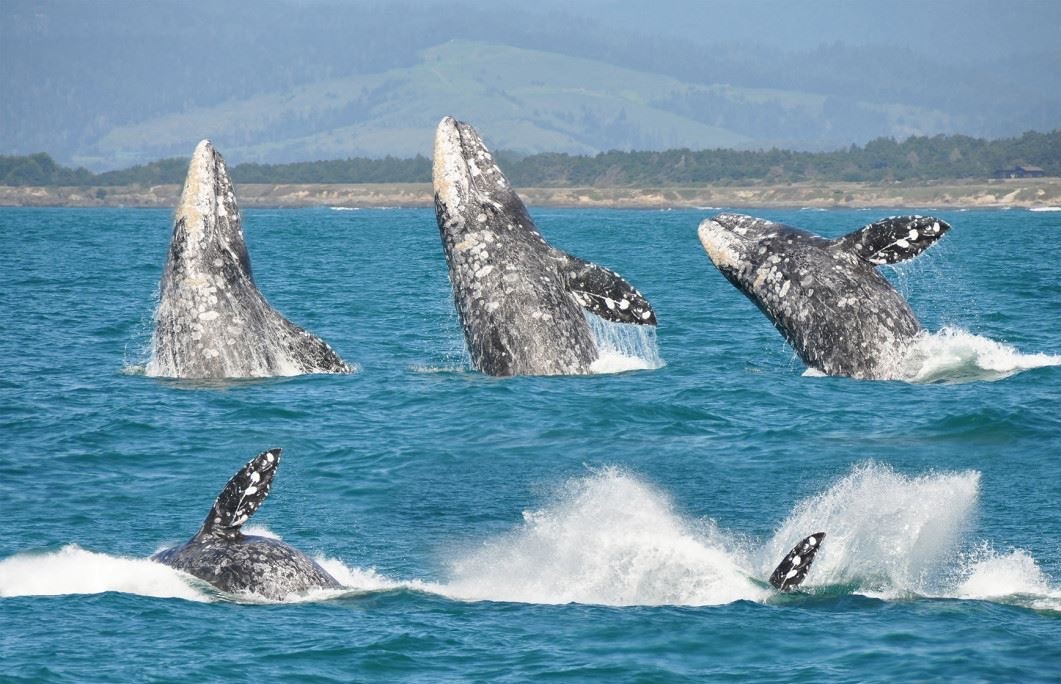 4. WHALE WATCHING SEASON IS UNDERWAY
Each year, November through April, California gray whales migrate from Alaska south to mate and have babies in the warm coastal lagoons of Baja, Mexico. The Mendocino Coast happens to be a snippet of their long journey, offering our guests a chance to witness these majestic creatures. What a gift it is to lay eyes on such a magnificent and rare specimen! Did you know that the California Gray Whale measures up to 49 ft and can weigh 40 tons! The round-trip journey of one gray whale has set a new record for the longest mammal migration, covering a distance of more than 22,000 kilometres across the Pacific Ocean. Her migration has shown new insight into how endangered species are making drastic changes in their life style. We offer complimentary use of our binoculars, so that you have the chance to spot a whale from the comfort of your oceanfront room. Be sure to ask for a pair of binoculars at the front desk upon arrival! Please share your whale watching photos and experiences with us. The Mendocino Whale Festival kicks off in March 2019 in the town of Mendocino! The following weekend will be the Little River Whale Festival and then the Fort Bragg Whale Festival. Book a room now, so that you can partake in the festivities at least one of those weekends! For more info go to: http://mendocinocoast.com/whale-home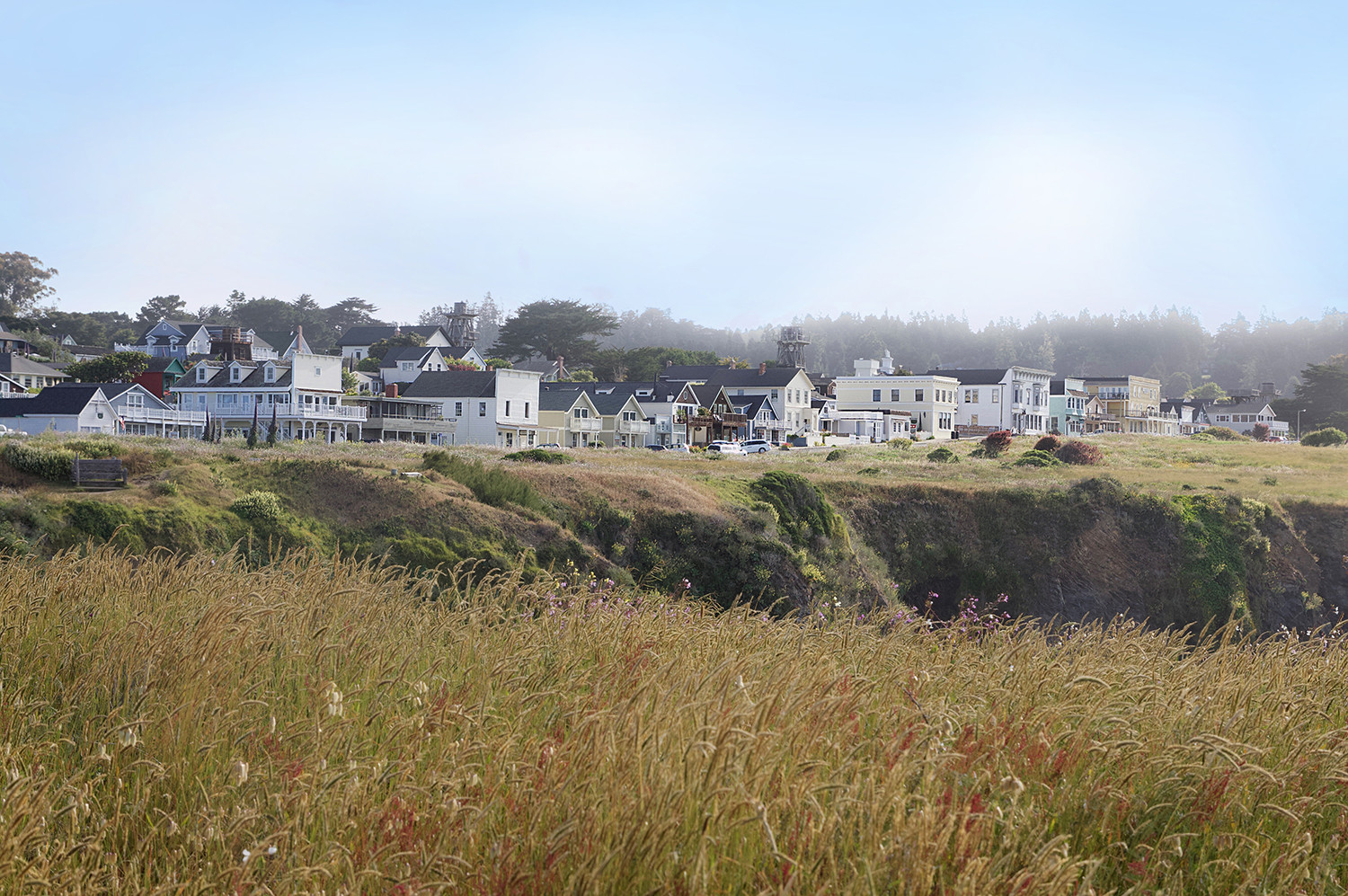 5. AVOID THE SUMMER RUSH
Most people take vacation during the summer months, so visiting Mendocino during the winter gives you the opportunity to avoid the summer crowds. If you want the chance of enjoying a romantic stroll on an empty beach or to not wait in lines at the local shops etc. – Winter season is the perfect time to do so.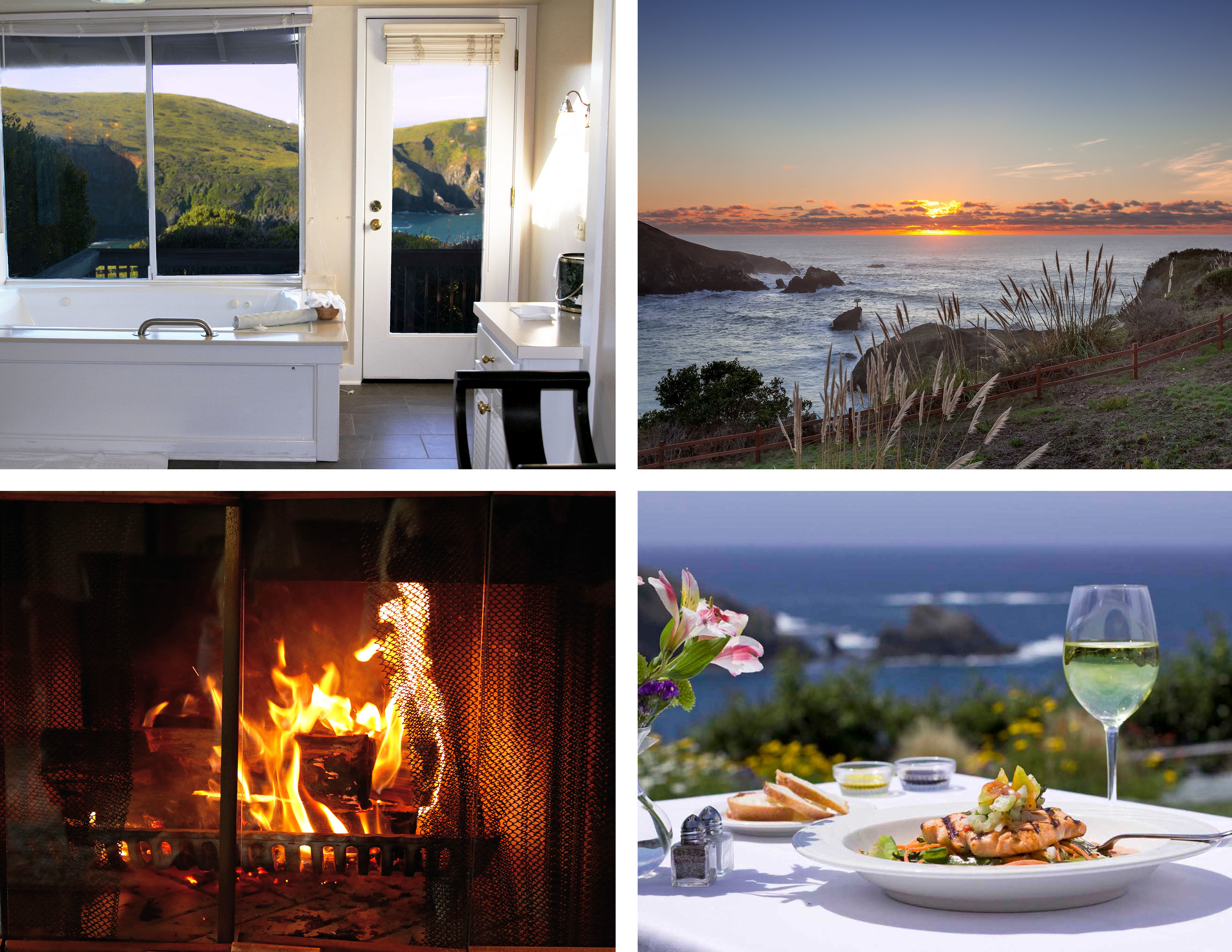 BONUS! THE ALBION RIVER INN OFFERS 30% OFF LODGING NOVEMBER-APRIL (SOME HOLIDAYS EXCLUDED)
Come and enjoy all that Mendocino Winter has to offer! Choose from a wide range of beautiful and well-appointed guest rooms at our unique and beautiful location on the Mendocino Coast. All of our rooms are set up for you to fully relax and enjoy the dramatic ocean views on the Mendocino Coast. Indulge in a romantic getaway, and book one of our luxurious Spa Tub Rooms with a king bed, wood burning fireplace, large bathroom with a spa tub for two, and private deck. Or enjoy one of our Tub for Two rooms, or choose our elegant Standard Rooms or Second-Story Rooms, which all have stunning ocean views and include a chef-prepared, complimentary breakfast every morning of your stay. With this variety of accommodations and amenities, there is truly something for everyone.
To keep up to date on our blog posts, be sure to follow us on Facebook and Instagram.
You deserve an amazing Winter break! We hope to see you real soon!
~Albion River Inn