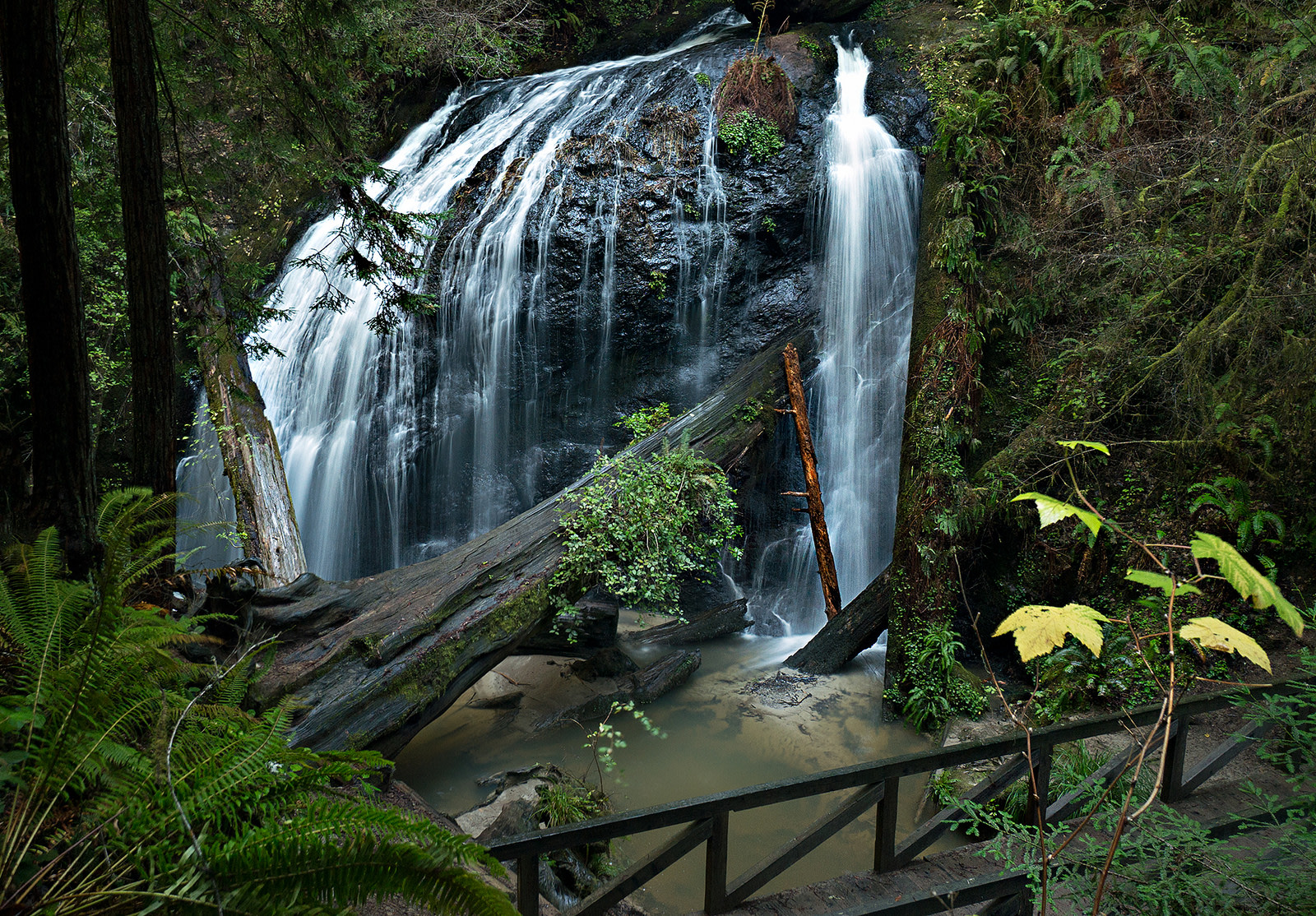 Russian Gulch State Park is located only minutes north of the Village of Mendocino and is a must-see location near the Albion River Inn. We recommend asking the Park Ranger about walking to the waterfall via the path that starts at 409. You will feel like you are time-traveling to the Jurassic Period when nature's ecosystem was still wild and untouched by human hands.
Towering Redwood trees above and luscious thriving plants, lining the forest floor, create a very magical atmosphere. In the midst of all this flourishing greenery, the air noticeably clean and fresh! Most of the walk is flat but there are a few spots that require some stair climbing. So, wear comfortable shoes and be prepared to get a little bit of a work out. After about 20 minutes of walking through this nature wonderland, you will be lead right up to the beautiful waterfall pictured above. During winter and spring months, the water is more abundant, however, the water fall is absolutely breath-taking any time of the year. Photo Credit goes to Steven Bratman.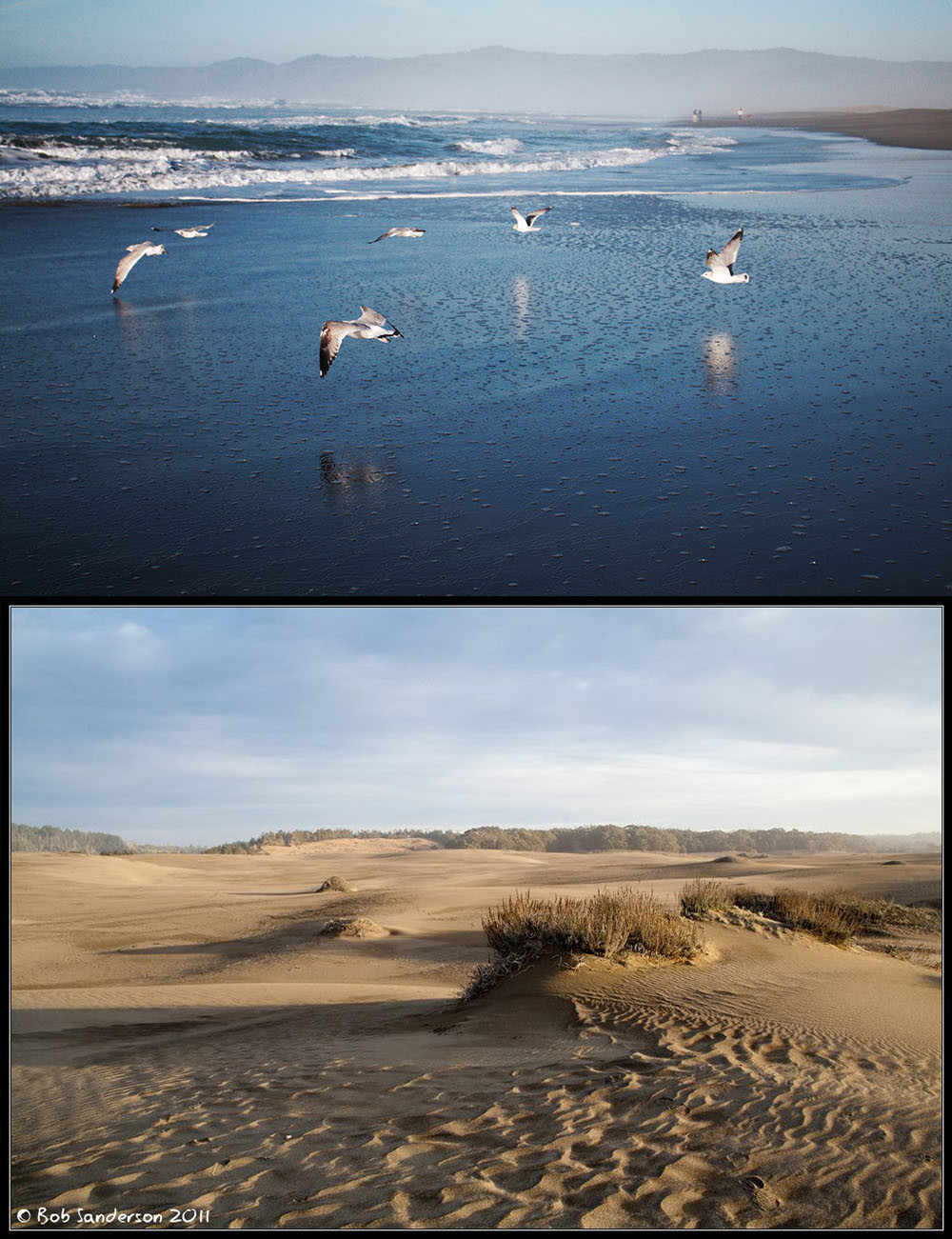 Parts of this stunning state park have a very different feel than the rest of the Mendocino Coast. You can go on endless walks on the open beach or find a nook in these special sand dunes for a fun picnic. (bottom photo credit Bob Sanderson)
Although it is a bit longer of a drive (about 35-40) minute by car from the Albion River Inn, you will find the trip worth while. The Ten Mile Dunes complex at MacKerricher State Park with its unique, relatively pristine native dune and wetland ecosystem is quite the treat for a nature lover.
"The effects of climate change over the past several thousand years have been recorded by sediment deposits along the coast even going back to the ice ages. These shifting sands of time produced enclosed areas of water ponding that became vegetative microclimates such as Inglenook Fen and Sandhill Lake." ~Mackerricher State Park
So, tackle the Russian Gulch waterfall one day and then visit Mackerricher the next for a very diverse experience of the natural beauty Mendocino County has to offer.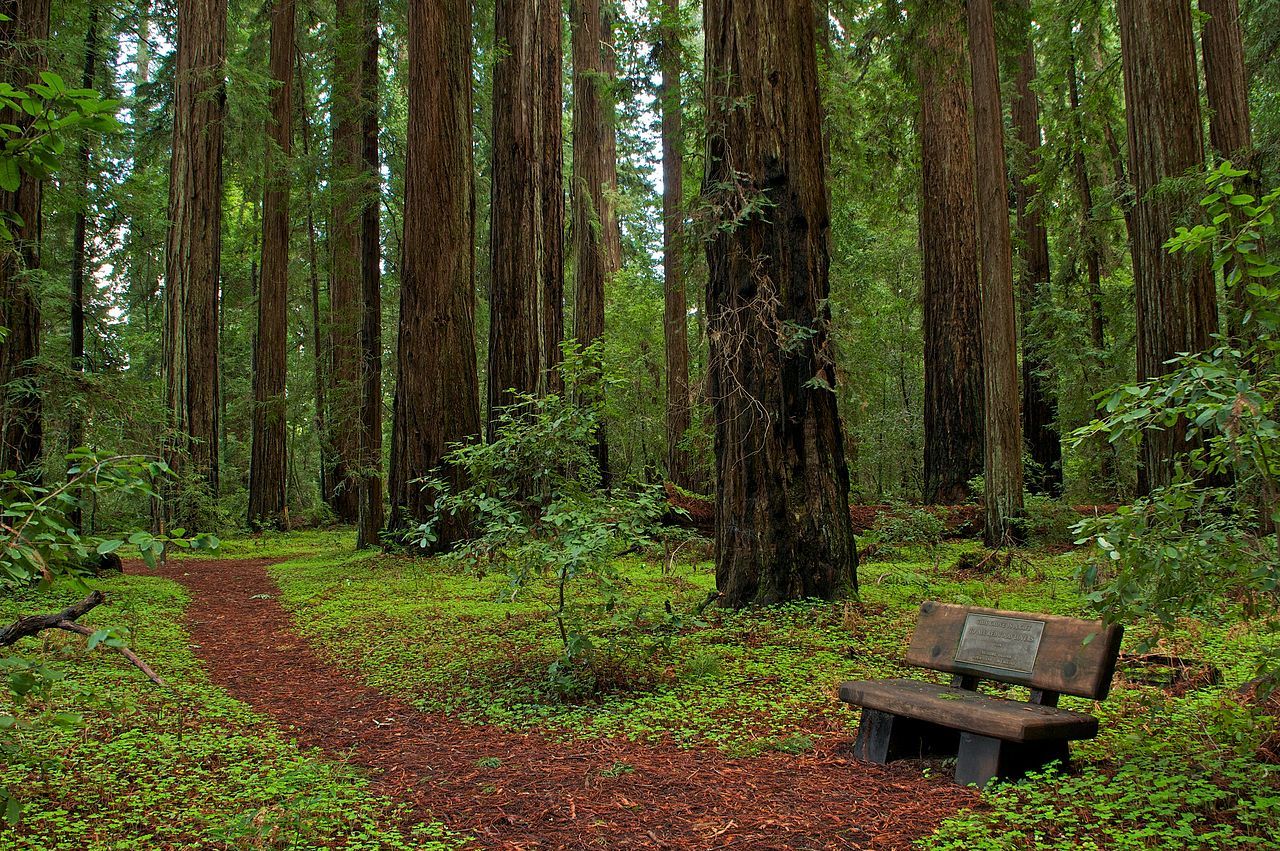 Less than three hours from San Francisco in the heart of the Anderson Valley wine region, Hendy Woods State Park protects two groves of towering redwoods. Some of its trees may be more than 300 feet tall and 1,000 years old. Five miles of trails, including Big Hendy Grove's wheelchair-accessible Discovery Trail, lead through the fern-filled forest.
To reach the park, drive 8 miles northwest of Boonville on Highway 128. Turn left on Philo-Greenwood Road. In 0.5 miles, turn left at the Hendy Woods State Park sign and proceed 0.2 miles to the ranger station.
Warmer and less foggy than most redwood parks along the coast, Hendy Woods is a popular, magnificent spot where you can swim in the summer and canoe and kayak in late winter and early spring.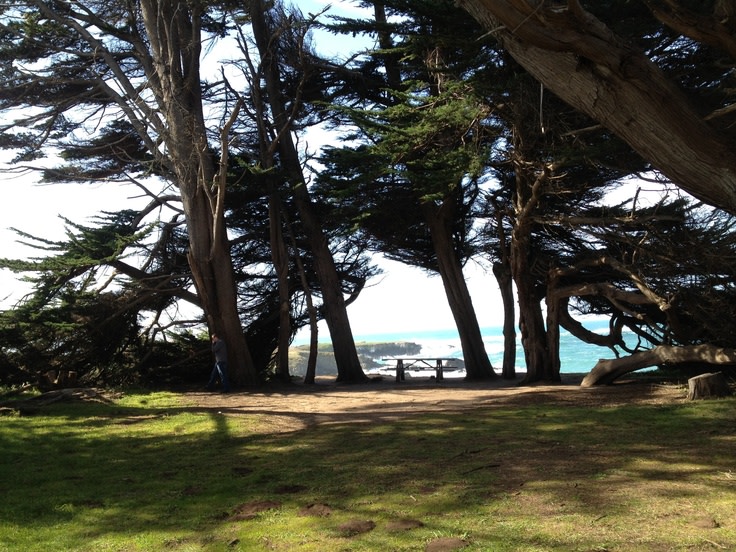 This local gem has become a sought after wedding spot! Framed by stunning cypress trees and the pacific ocean as your background, it's no surprise. It is also a great spot to stop and have a picnic or just take in the view to complete your walk along the Headlands State Park right by the village of Mendocino.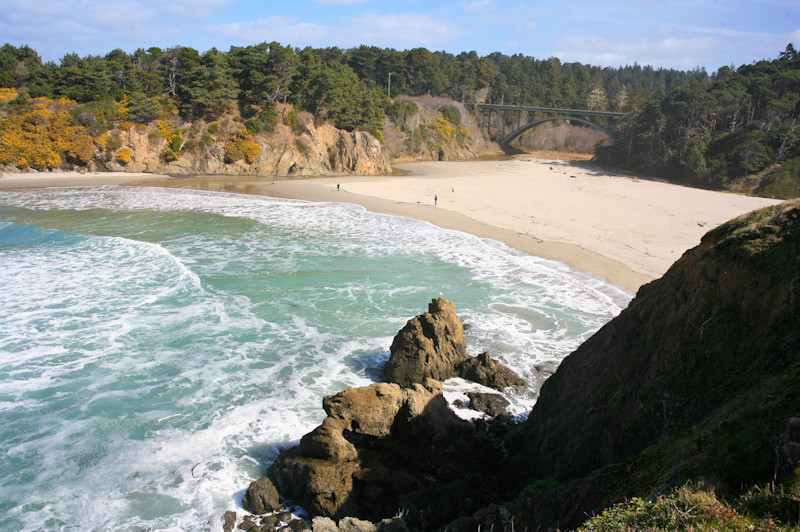 For obvious reasons, Jughandle State Reserve beach made it on the list! It offers the perfect combination of convenience (not far from the Albion River Inn), Redwoods, sandy beaches and turquoise water! Underneath the bridge is a lovely stream that flows into the ocean. It's a great time to dip your toes in the water.
For nature lovers, visiting these five destinations is essential. Surrounded by such magnificent beauty, the Albion River Inn is the ideal place to stay. Come and be spoiled by the many gifts that nature has to offer.
See you soon!
~Albion River Inn