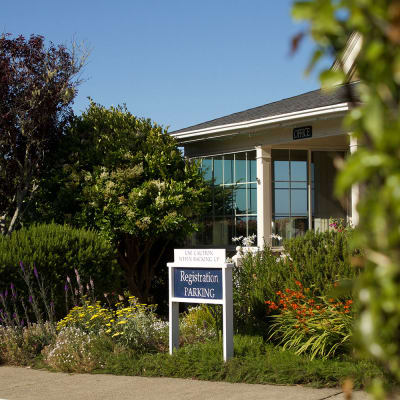 YOUR ARRIVAL
When you enter the The Albion River Inn property, our office is the first building you will see on the right hand side of the parking lot.
Feel free to park in one of the available spots in front of the building.
If you arrive during our Office Hours (9:00 AM to 7:00 PM), one of our innkeepers will be at the front desk ready to assist you.
Please keep in mind that Check-In is at 4 PM and Check-Out is at 12 PM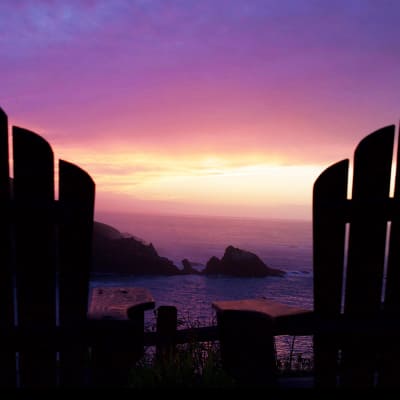 LATE CHECK-IN
We know that sometimes it is not possible to arrive in time to check in during our office hours.
If you know that you will be arriving later than 7:00 PM, please call the front desk at 707-937-1919 and inform the innkeeper of your late arrival.
We will provide all necessary details to get you into your room.
Come to the office the next morning, at your leisure, to register with us.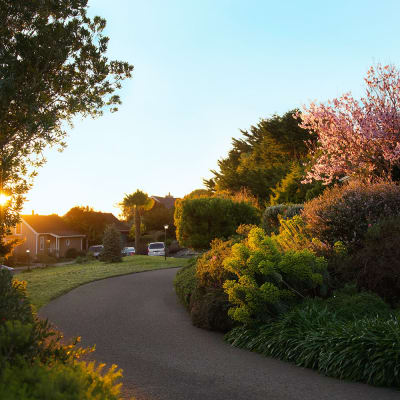 PARKING
Rooms 1-20 have designated, marked parking spots close to the entrance of each room.
Guests staying in rooms Ocean and Bay can park anywhere in our general parking lot, where there are more than enough spaces.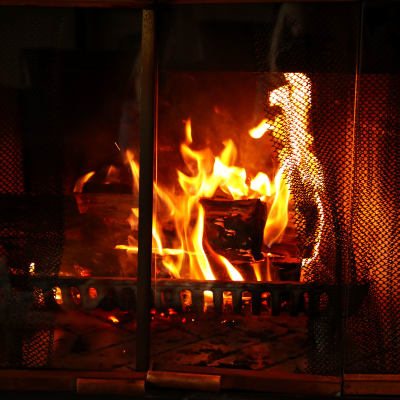 HEATING YOUR ROOM
All of our rooms have either a wood burning or gas fireplace.
If your room has a wood burning fireplace, it will be prepared so that all you have to do is strike a match! There is additional wood stored outside, at the entrance to your room.
If you have booked a room with a gas fireplace, there will be a remote to turn it on and off and to adjust the intensity of the flame.
Additionally, each room is equipped with a thermostat-controlled wall furnace.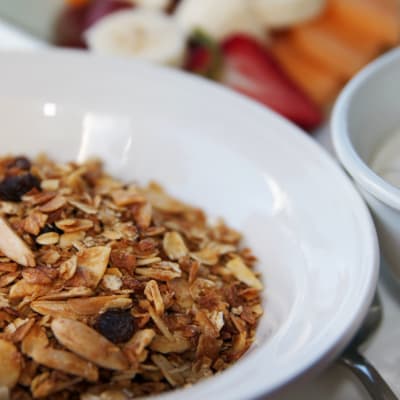 BREAKFAST
A complimentary, continental breakfast is included and delivered to your room each morning of your stay. At check-in, we will note your preference for the timing of your delivery and your menu preferences.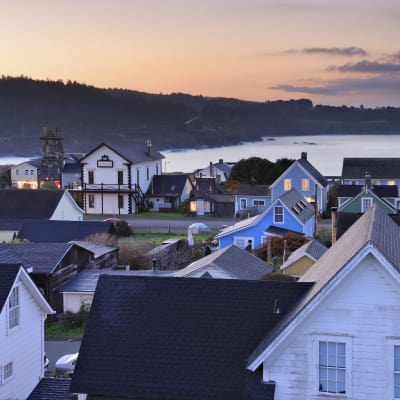 Mendocino Village
Here is a list of things to do in the village of Mendocino, conveniently located only ten minutes north of the Albion River Inn!
Take a stroll through town and visit the beautiful art galleries, boutiques and gift shops full of local artisan products.
Some popular attractions are: The Mendocino Art Center, Ford House Museum, Temple of Kwan Tai, the nearby beaches and all of the incredible festivals that take place throughout the year.
Stop by the village farmers' market every Friday from 12:00 - 2:00 PM (May through October 25th) and buy local, organic produce and hand-made products.
If you are looking for a great local lunch spot, we recommend the Goodlife Cafe and Bakery, and Tote Fete.
Take a look at this stunning aerial video featuring the Village of Mendocino and the surrounding area!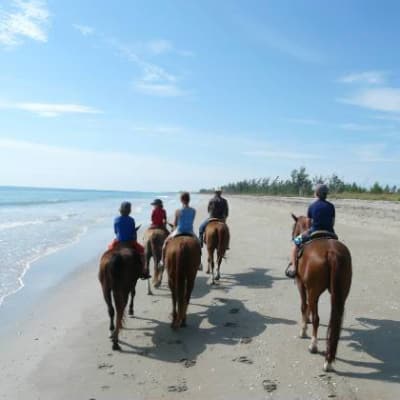 OUTDOOR ACTIVITIES
The Mendocino area is full of fun outdoor activities. Here are a few of our favorites:
Horseback Riding: Ride through scenic forests, cattle ranches and beautiful beaches on a horse provided by either Ross Ranch or Ricochet Ridge Ranch.
Kayak and Canoe Rental: Right across the road from us is Albion River Campground where you can rent a kayak or canoe and explore the Albion River surrounded by local wildlife and stunning scenery.
Hiking: The Mendocino Coastal Trail snakes along 130 gorgeous miles of spectacular coastal view trails - through State Parks and picturesque Victorian Villages. For avid hikers, we recommend purchasing The Hiker's Hip Pocket Guide to the Mendocino Coast
Walking: We are surrounded by breathtaking parks. Here are some of our favorites - Mendocino Headlands State Park, Jughandle State Reserve, MacKerricher State Park, Hendy Woods State Park, Russian Gulch State Park
Tide Pooling: Witness some of the most beautiful sea life in the tide pools at MacKerricher State Park. Make sure to wear proper shoes and check the tide before heading out!
Whale Watching: Mendocino whale watching season is every year from November through April. That gives you plenty of time to visit and spot one of these incredible gray whales as they migrate from Alaska south to the warm coastal lagoons of Baja, Mexico. Ask for binoculars at our Front Desk and we will gladly lend you a pair for the duration of your stay!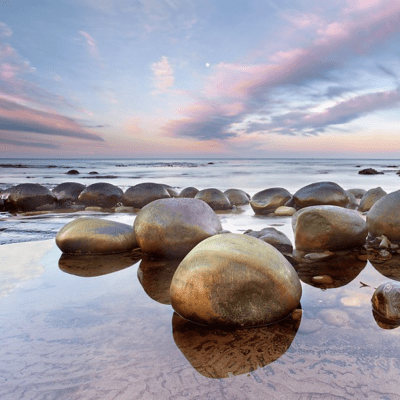 LOCAL BEACHES
You could easily spend a few days just exploring Mendocino's beautiful and diverse beaches. Here is a list of some of our favorites:
Bowling Ball Beach
Glass Beach
JugHandle State Reserve Beach
Big River Beach
MacKerricher State Park Beach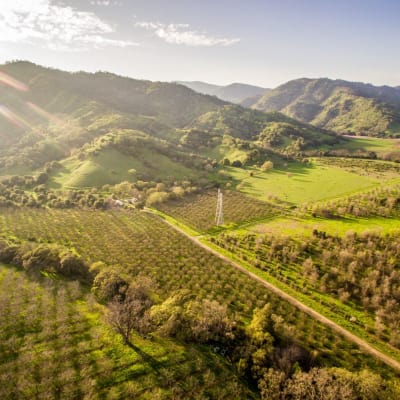 Wine Tasting
Only 30 minutes south of the Albion River Inn is Anderson Valley's wine country which offers access to charming tasting rooms and superb wines of the Anderson Valley Appeletion Region. Here is a list of a few of our favorite vineyards: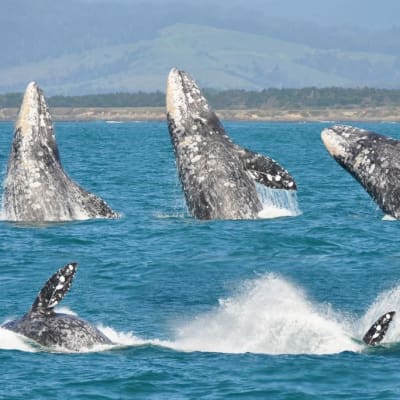 MENDOCINO EVENTS
There are some truly spectacular events that take place in Mendocino and Fort Bragg every year that you won't want to miss. These are our top recommendations: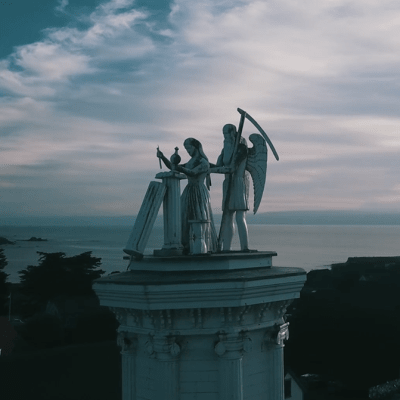 Room Policies
Here is a quick review of our room policies.
Lodging Rates are per night, plus tax for double occupancy and include breakfast - taxes & gratuities not included.
Additional person or roll-away bed, please add $35 per night.
We guarantee our rates for 6 months
Minimum stay: Due to COVID-19 restrictions a two-night-minimum stay is required. Three nights is required during most holiday periods.
Booking Fee: a booking fee equal to one night's room and tax is required for reservations, and will be applied to your total stay.
We look forward to having you as a guest. See the Albion River Inn featured in this Mendocino County aerial video at 2:13!